If you are a start-up owner or someone whose business survived this long without a website and wondering if you need one, I will save you some time.
The answer is yes, you do need one! Let people know you are open for business.
I will not give you fancy statistics of how many people use the internet in Cyprus or how many sites exist on the web, but I will give you 6 simple reasons why your company should have its own website and place online.
#1 People are searching for your business online
Your website is your number 1 marketing tool. We are living in a digital age where people go online to find, research and engage with local businesses. By having a professional and SEO friendly website, your business is visible on Google and other search engines and that makes you able to attract new customers. Not having a digital presence nowadays, means you do not exist.
#2 You look more professional
If your company does not have a web presence you seem less professional. Consumers consider businesses with websites more credible than businesses without one or with only social media profiles. On top of that, having your own website, thus domain name, allows you to create branded emails (i.e. myname@yourwebsite.com) which increases the level of professionalism rather than using a personal Gmail, Hotmail or your ISP's email account to conduct your business-related correspondence.
#3 Control the content and user experience
Having your own website with a proper CMS (Content Management System), you are able to control the content, user journey and the overall experience of the visitor. Over and above you can also take it one step further with personalization techniques or even intergrade with advanced third-party systems such as CRM (Customer Relation Management), stock control or automation marketing software.
#4 Reference
Additionally, you should allow other websites to reference your website or a specific article, service or product you have, on their own websites, which spreads and broadens your potential audience further. This also creates backlinks on your website and increases your page authority in search engine results.
#5 Always in fashion
There is a perception especially from small business owners, that people spend their online time on Social networks like Facebook, Instagram and Linkedin, and that is true. But, if you think that you do not need a website because you have a business page on Facebook, I will disappoint you. A social network can be in fashion today but not tomorrow. It's a must to have existence and be active on social networks where your audience is, but not advisable to spend all your marketing efforts and budget to build communities that might vanish one day. Instead, social networks should be used to drive traffic to your website and then use other techniques for data mining and create your own audience databases. Do not build your business on something you do not have control of.
#6 Use it as a tool
Start from the basics. Tell your customers the basic things they need to know that would also save you time to explain on the phone.
Where are you located? Add a map to get directions on the phone as well.
What are your working hours? List the open hours and also update if you are closed on certain holidays.
Use it as an online catalogue: List your products, services and offers, if you have the capacity also sell online.
Create forms for enquires and questions when you are not open and add newsletter subscription forms to build your database of contacts.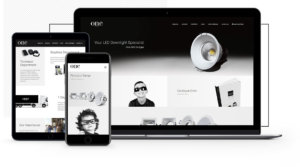 I've decided to create a website. Now what?
First thing you should do is to book your domain name. Use a service like namecheap.com to book your domain. The domain name should be short, defines your brand and rememberable.
The second step is to start investigating the options to build your website. There are lots of choices out there to build a website. You have the choice between free/cheap websites you can build on your own and professional, quality websites you would hire an agency like BLEND to build with you.
No matter of your choice, designing a website requires time and effort from your side as well, and you should at least have in mind some basic but important factors that will save your time and money.
Your website should:
Contact us today to discuss your need from small-mid size affordable solutions to custom award-winning websites, BLEND is your partner for your online presence.
Book your domain name today
Use our domain name search tool to check if the domain you want is available